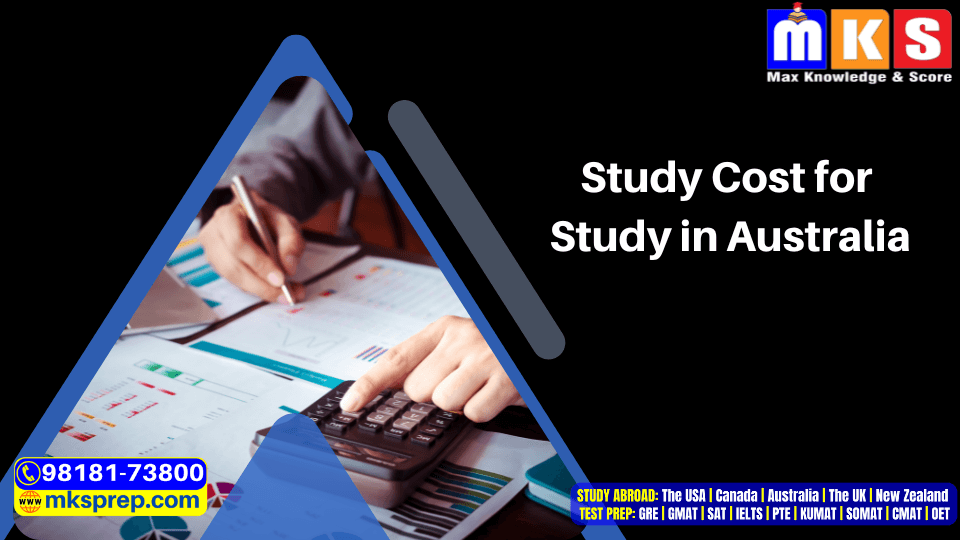 Study Cost for Study in Australia: Tuition Fees, Living Cost and Other Expenses
Are you interested in studying in Canada? Fill out the form we will contact you in no time.
This content is helpful for
Australia has kept up its steady flow of international students. As of March 2022, it had enrolled 440,220 students, an increase of 11% from last year. These numbers show not only a massive change in the economy but also that Australia is the second most popular place in the world for people who want to study abroad, after the USA.
Australia is a country that draws students from all over the world for many different reasons. Australia has some of the best universities in the world, just like every other country. These universities keep improving because they keep coming up with new ideas, have great teachers, and offer a good education. And while the academics are a big draw, it may be the only country with excellent living conditions and the promise of great student life. So, how much does that kind of life cost? How much does studying in Australia cost?
Cost of Studying in Australia
Today, we will look at some of the highest school costs in Australia. First, we'll talk about the cost of tuition at Australian universities. Next, we'll talk about the cost of living in Australia. Finally, we'll talk about the cost of an Australian student visa.
Australian Tuition Fees
Let's start with the essential cost of studying abroad and look at how much it costs for international students to go to school in Australia at different stages. The table below gives a general idea of how much different types of qualifications in Australia cost for international students. Note that expensive courses like veterinary and medical are not included in these costs. Read on to find out how much it will cost a student from Nepal to go to Australia:
| | |
| --- | --- |
| Degree Level | Cost/Year Level in AUD |
| English language studies | AUD 300 per week |
| Vocational Education and Training | AUD 4,000 – 22,000 |
| Undergraduate Bachelor Degree | AUD 20,000 – 45,000 |
| Postgraduate Master's Degree | AUD 22,000 – 50,000 |
| Doctoral Degree | AUD 18,000 – 42,000 |
Even though tuition is the most significant expense for international students in Australia, other costs are closely related to tuition. We added this part so that students could understand how much it would cost to study in the country. Most of the time, these are the different costs a college student must consider. Since these costs are required, they are an essential part of college life and go hand in hand with tuition costs.
In Australia, these costs usually include insurance, books and supplies, personal expenses, student service and amenities fees, recreation fees, the security fund, the registration and application fee, and a few other costs. Costs for food and lodging are on top of that. Again, these are different at each school. Applicants should know that some fees can be charged once a year or per semester. A student should know this before figuring out how much it will cost to study in Australia.
Costs of Living in Australia
Aside from tuition costs, applicants must pay for the second most important cost, living in Australia. The fact that Australian cities stand out for having a high standard of living also means they have a higher cost of living. Here's a breakdown of things like rent, utilities, entertainment, etc.
Australia's Accommodation Expenses
Here are the different rental prices for different types of boarding for students who want to study in Australia.
| | |
| --- | --- |
| Boarding Types | Boarding Cost |
| Boarding schools | AUD 11,000 – 22,000 a year |
| On-campus | AUD 100 – 300 per week |
| Shared Rental | AUD 95 – 215 per week |
| Hostels and Guesthouses | AUD 90 – 150 per week |
| Rental | AUD 185 – 440 per week |
| Homestay | AUD 235 – 325 per week |
Other costs of living
Most of the money spent on living costs goes toward housing, but other costs make up the cost of living in Australia.
| | |
| --- | --- |
| Components | Costs in AUD |
| Phone and Internet | AUD 15 – 30 per week |
| Public transport | AUD 30 – 60 per week |
| Groceries and eating out | AUD 140 – 280 per week |
| Entertainment | AUD 80 – 150 per week |
| Car (after purchase) | AUD 150 – 260 per week |
| Gas, electricity | AUD 10 – 20 per week |
Students' and guardians' living costs for a year would be about AUD 21,041. If a student came with a partner, it would cost an extra AUD 7,362; if a minor came along, it would cost an additional AUD 3,152.
| | |
| --- | --- |
| Components | Cost of living in AUD |
| Students or guardians | AUD$21,041 |
| Having a child with them | AUD$3,152 |
| Having a partner with you | AUD$7,362 |
Please note that the cost of living in Australia depends on what students choose and how they live. The cost of living would be higher if you lived a lavish lifestyle but lower if you lived a moderate or straightforward life.
Australia Student Visa
Now, let's talk about the third part. Those who have a letter of acceptance from an Australian university can apply for an Australian Study Visa, which will let them legally go to Australia to study. The Base Application Fee for an Australian Student Visa (subclass 500) is AUD 620 + AUD 460 (if you are 18 or older) or + AUD 150. (if under 18).
How much money do you need to go to college in Australia?
The price of studying in Australia depends on the course, university, and living situation that an international student chooses. So, the costs depend on the level of study and the place where it is done.
How much do doctoral degrees in Australia cost each year?
Australia charges between AUD 14,000 and AUD 37,000 per year for doctoral degrees.
Does the cost of undergraduate and graduate school in Australia change?
Yes, the cost of both UG and PG courses in Australia depends on the course you choose, how long it is, how many credits you finish, and whether or not you can get a scholarship.
How can international students figure out how much it will cost them to go to school in Australia?
Foreign students can figure out how much it will cost them to study in Australia in three easy steps:
(i) Look up your course and credits, and then figure out how much it will cost.
(ii) Add up the costs of your student visa (subclass 500) and OHSC.
(iii) The cost of studying in Australia is the sum you get.
Provides good learning platform. Satisfied
Prashant Kuikel
2023-10-31
"I had a fantastic experience with MKS Institution. Their online LMS portal made learning incredibly convenient, and the access to unlimited study materials was a game-changer. The instructors were knowledgeable, and the quality of education was top-notch. I wholeheartedly recommend it to anyone looking for quality education."
Divyanshu Gupta
2023-10-31
Best institution in ktm valley
Upendra Mahatara
2023-10-17
In MKSprep, classes are taught by the expert and the environment is quite and suitable for the students to focus on assignment and the many alumni have scored 1300+ so if you're looking for SAT class I highly recommend MKSprep for your better future.
Best for sat
Nice place for SAT
Study in Australia Related Posts
We are sorry that this post was not useful for you!
Let us improve this post!
Tell us how we can improve this post?