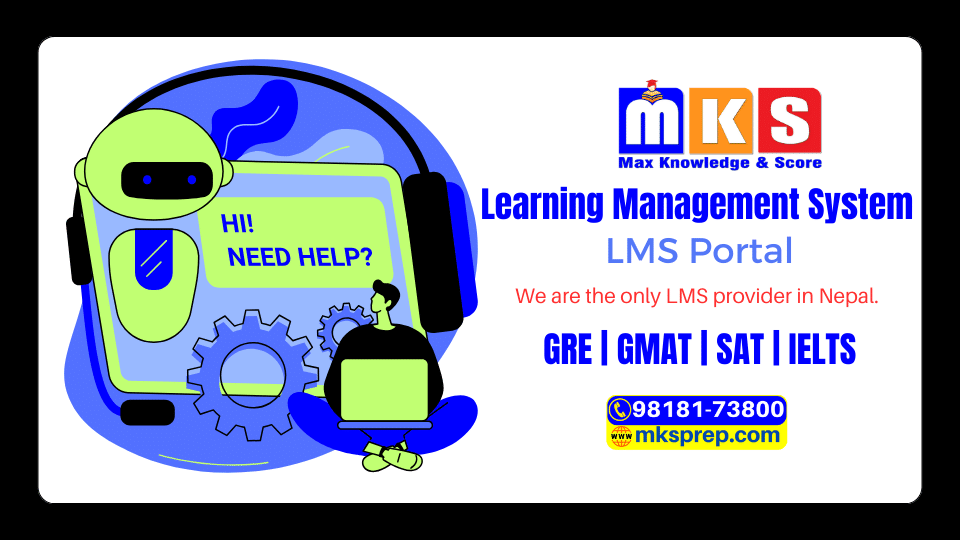 Login to the MKS LMS portal
Click the top-right corner(login icon) and use your user email and password to log in.
Select Your Course
Select Your Course, choose online topics, and click the start button
Login into Teams
MKS LMS Portal
This video is for SAT students, but processes are the same for other courses.
A Learning Management System (LMS) Portal is a digital platform designed to facilitate the administration, delivery, tracking, and management of educational or training courses and content. It serves as a central hub for educational institutions, corporations, and organizations to streamline their learning and development initiatives. Here are some key aspects to consider when writing about an LMS Portal:
Purpose and Functionality:
An LMS Portal is primarily created to:
Deliver online courses and training materials.
Manage user access and authentication.
Monitor learner progress and performance.
Track and record course completion.
Store and organize educational content.
User Roles:
LMS Portals typically support various user roles, including:
Administrators: Responsible for system configuration, user management, and content creation.
Instructors: Design and deliver courses, assess student performance, and provide feedback.
Learners/Students: Access courses, participate in activities, and track their own progress.
Features and Tools:
An LMS Portal may offer a range of features and tools, such as:
Course creation and customization.
Multimedia content support (videos, quizzes, documents).
Discussion forums and collaboration tools.
Assessment and grading tools.
Reporting and analytics.
Accessibility and Convenience:
LMS Portals are accessible from various devices, making learning convenient for users. They often support both synchronous and asynchronous learning, allowing students to study at their own pace.
Benefits:
When discussing an LMS Portal, highlight its benefits, including:
Improved access to educational resources.
Enhanced tracking and reporting of student performance.
Scalability for accommodating a growing number of users.
Cost-effective training and reduced administrative overhead.
Customizable learning experiences to meet specific needs.
Integration:
Many LMS Portals offer integration with other systems and tools, such as HR software, content management systems, and video conferencing platforms, to create a seamless learning ecosystem.
Security and Data Privacy:
Mention the security measures in place to protect user data, ensure data privacy compliance, and safeguard against unauthorized access.
User Support and Training:
Explain the support and training resources available to administrators, instructors, and learners to ensure they can use the LMS Portal effectively.
Examples and Success Stories:
Include examples of organizations or educational institutions successfully implementing the LMS Portal to achieve their training and education goals.
In conclusion, an LMS Portal is a versatile and powerful tool that is pivotal in modern education and training. It empowers organizations to deliver effective learning experiences, track progress, and adapt to the evolving needs of learners.
We are sorry that this post was not useful for you!
Let us improve this post!
Tell us how we can improve this post?