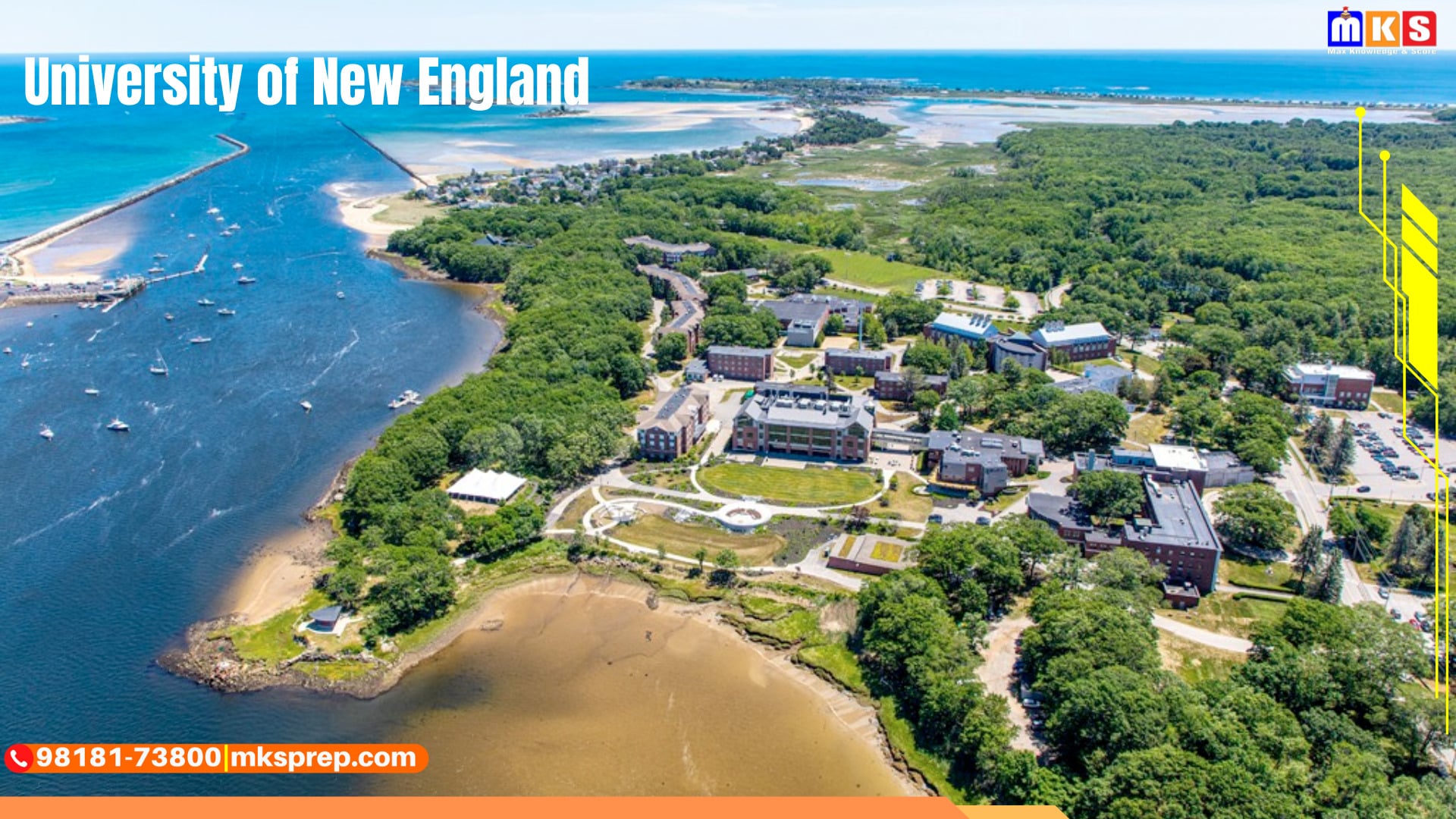 University of New England
If you are interested in studying at this college, please fill out the form. Our counselor will reach out to you soon.
Explor more options
Unlocking Opportunities: A Guide to Studying at the University of New England
Introduction:
Welcome to our comprehensive guide on pursuing your higher education dreams at the University of New England (UNE). Established with a commitment to excellence, UNE has been a beacon of knowledge since its founding year, providing diverse academic programs for students worldwide. In this blog post, we'll delve into the establishment year, academic levels offered, and various courses available, and shed light on how aspiring students from Nepal can approach studying at UNE with the assistance of MKS Educational Consultancy.
Establishment Year:
The University of New England was established in 1938, making it one of Australia's oldest universities. With a rich history and a strong focus on academic achievement, UNE has consistently evolved to meet the ever-changing needs of the global education landscape.
Academic Levels:
UNE offers a wide array of academic programs across various levels, including undergraduate, and postgraduate coursework and research degrees. Whether you're looking to embark on your academic journey or pursue advanced studies, UNE provides a supportive environment for students at every stage.
Courses:
UNE is renowned for its diverse range of courses catering to a multitude of disciplines. UNE's curriculum is designed to provide a holistic education experience, from arts and humanities to sciences, business, and health. Popular courses include Bachelor of Arts, Bachelor of Science, Master of Business Administration (MBA), and Master of Public Health, among others.
How to Approach Studying at UNE from Nepal:
Studying abroad can be daunting, but with careful planning and guidance, the process becomes much smoother. If you're a student from Nepal aspiring to study at UNE, here's a step-by-step guide:
Research Your Preferred Course: Begin by researching the course you wish to pursue at UNE. Understand the entry requirements, course structure, and any additional prerequisites.
Check Visa Requirements: Familiarize yourself with the visa requirements for studying in Australia. Ensure all necessary documents are in order for a smooth application process.
Financial Planning: Plan your finances accordingly, considering tuition fees, living expenses, and any additional costs. Explore scholarship opportunities that may be available to international students.
Language Proficiency: English proficiency is crucial for admission. Take the required language proficiency tests, such as IELTS or TOEFL, and meet the minimum score requirements.
Application Process: Submit your application through the UNE online portal. Pay close attention to deadlines and provide all required documentation.
MKS Educational Consultancy:
Navigating the complexities of studying abroad is made easier with the assistance of educational consultancies. MKS Educational Consultancy specializes in guiding students through the application process, visa requirements, and other essential aspects of studying at UNE. Their experienced team ensures that aspiring students from Nepal receive the support they need to make informed decisions and successfully secure admission to UNE.
Frequently Asked Questions (FAQs):
Q1: Are there scholarships available for international students at UNE?
A1: Yes, UNE offers a range of scholarships for international students. Explore the university's official website or consult with MKS Educational Consultancy for detailed information.
Q2: What support services does UNE provide for international students?
A2: UNE offers comprehensive support services, including academic assistance, accommodation guidance, and cultural integration programs to help international students feel at home.
Q3: Can I work part-time while studying at UNE?
A3: Yes, international students at UNE are generally allowed to work part-time during their studies. However, regulations are in place, and it's essential to be aware of them.
Conclusion:
Embarking on your educational journey at the University of New England is a significant step towards personal and academic growth. With a plethora of courses, a rich history, and a commitment to excellence, UNE offers a world-class education experience. For aspiring students from Nepal, MKS Educational Consultancy serves as a reliable guide, ensuring a smooth transition into the vibrant academic community at UNE. Prepare for a transformative learning experience as you open the door to endless opportunities at the University of New England.
We are sorry that this post was not useful for you!
Let us improve this post!
Tell us how we can improve this post?